Location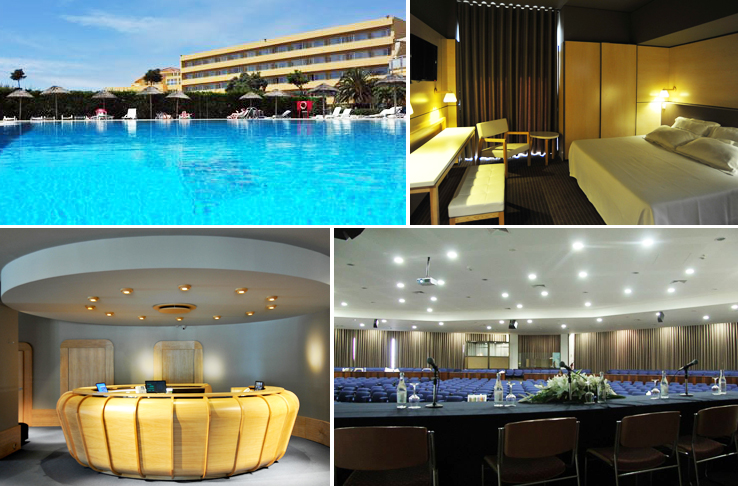 Axis Vermar Conference & Beach Hotel
Rua da Imprensa Regional | 4490-518 Póvoa de Varzim
Tel: + 351 252 298 900 | Fax: + 351 252 298 901
Site: http://www.axishoteis.com/
E-mail: reservas@axisvermar.com
HOW TO GET THERE
The easiest ways to reach the meeting venue are:
- By car: GPS coordinates are: N 41° 23' 27.4482" | W -8° 46' 23.5194"
- By metro (http://www.metrodoporto.pt/): You should take line B (average time: 30 minutes; price: 2,70€).
From Póvoa de Varzim metro station to Axis Vermar Conference & Beach Hotel, you may go by taxi (average time: 5 minutes; average price: 8 €).
Accommodation
Preferential rates are available to the Meeting participants. To take advantage from it, please fill the accommodation form and send it to reservas@axisvermar.com .
Those rates are not available through the hotel online reservation form.
ACCOMMODATION FORM
RESERVATION DEADLINE: 8th May 2015