IBMC•INEB Associated Laboratory
IBMC has an institutional link with the Institute of Biomedical Engineering (INEB), also a private non-profit institution of the University of Porto. In 2000 IBMC•INEB was granted the statute of Associate Laboratory by the Ministry for Science and Technology. In Portugal this statute has been granted to a limited number of institutions that had been rated Excellent by international evaluation panels. The collaboration between INEB and IBMC has created a strong and effective interface between biomedical engineering and life sciences.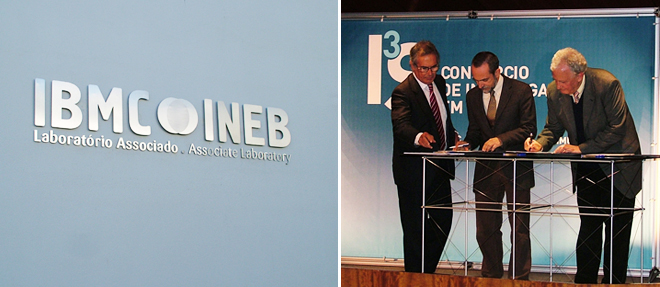 IBMC•INEB is one of the best examples of cooperation between these fields in Europe. More recently, institutional links were established between IBMC, INEB and IPATIMUP, thus creating new opportunities for more than 600 researchers (220 of which holding a doctoral degree). In 2008 the three institutes formed a consortium – the I3S (Instituto de Investigação e Inovação em Saúde) - with the aim of becoming a major European health research institute.